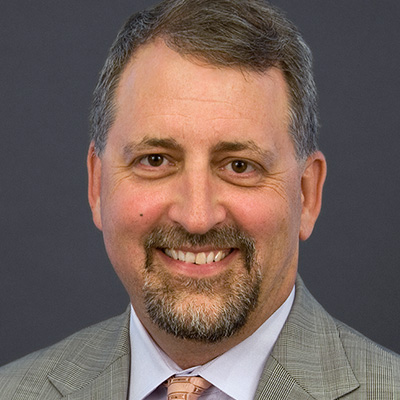 Principal
Victor "Vic" Klatt, III, has been involved in Federal education policy for more than two decades—as a senior education official in the executive branch, the top education staff member in the U.S. House of Representatives and now a principal of Penn Hill Group.
Before joining Penn Hill Group, Klatt served as a vice president at Van Scoyoc Associates from 2000–05 and 2008–10, where he created one of the most significant education policy shops in Washington, DC. At Van Scoyoc Associates, Klatt represented some of the biggest names in education policy, from early childhood providers to higher education institutions, nonprofits, for-profits, issue-specific coalitions, and large and small associations.
Klatt served three years as GOP staff director for the U.S. House Committee on Education and Labor. He helped guide the committee's deliberations on education, workforce and social policy issues, including higher education, elementary and secondary education, labor policy, Head Start, welfare reform, job training, and civil rights issues.
In the 1990s, Klatt spent seven years as education policy director for the U.S. House Committee on Education and the Workforce, coordinating the committee's work on all education, training and human resources issues within its jurisdiction. Klatt first began specializing in education in 1989, when he served as director of legislation and deputy assistant secretary for congressional affairs at the U.S. Department of Education. With Secretaries Lamar Alexander and Lauro Cavazos, Klatt helped coordinate the legislative dimension of President George H.W. Bush's education policy.
Shortly after coming to Washington, DC, in 1984 to work for the Republican National Committee, Klatt managed the initial campaign of Rep. Fred Upton (R-MI), Klatt's hometown congressman. He directed campaign staff, implemented the election plan, and coordinated fundraising and advertising for one of only six campaigns to unseat an incumbent that year. Klatt then joined Upton's staff, serving as deputy staff director and press secretary.
Klatt has a bachelor's degree in political science from Kalamazoo College in Michigan.
You can reach Vic at vklatt@pennhillgroup.com.