Meet Penn Hill Group's summer interns, Erin Sullivan and Zach Schaeffer! Erin is a senior at the University of Maryland, College Park, and Zach is a senior at Washington and Lee University. See our interviews with Erin and Zach below to learn more about them and all that they bring to our office. Welcome, Erin and Zach!
Erin Sullivan
Why did you decide to spend a semester in DC?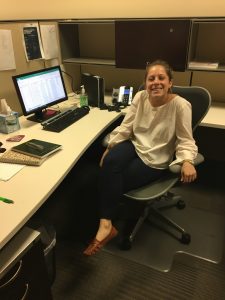 As a Government and Politics major, there's no better place to be than DC! Last semester, I worked for a State senator during the Maryland General Assembly and totally got the political bug. I find the legislative and political process incredibly interesting and wanted to explore some of the other key players in this field, which led me to Penn Hill Group.
What do you hope to do or learn during this internship?
I hope to gain a better and more in depth understanding of the education and workforce issues of today. These policy areas have been particularly polarizing in the current political climate, and I hope to increase my knowledge of the most pressing issues and innovative initiatives amongst leaders in education, beyond what is being reported on the news. I am excited to play an active role in some of the policymaking, which will impact me as a college student, as well children and young adults throughout the country.
What interests you most about education?
In recent years, policymakers seem to have gained a more heightened awareness of both the importance and shortcomings of the U.S. education system. With the bipartisan ESSA bill in 2015, Congress sent a message about the unifying power of education. An expanding cognizance of the diverse needs of students across socioeconomic, racial, gender and geographic spheres has inspired creativity amongst legislators in generating programs and initiatives to support students. I am interested to see how some of these ideas, such as socioeconomic diversity initiatives and career and technical/community college program revitalization efforts, will develop given the policy goals of the current Administration. Education is one of the most valuable social goods, and I am interested in increasing education equity, as well as better tailoring education to meet the changing needs of young adults entering the workforce.
What are some of your future goals?
After graduation in the spring, I hope to continue doing political work in D.C. I plan on attending law school and pursuing a career in advocacy through law and policy.
What's something exciting you've recently gotten to do?
In January, I studied in Chile for three weeks with the University of Maryland. While in Chile, I explored the political and social culture of the country, focusing on the lingering effects of the 1973 military coup that occurred in Chile's capital city of Santiago. We explored museums and monuments in vibrant cities like Santiago and Valparaiso in central Chile, as well as enjoyed outdoor activities in the south like canyoning, ziplining and hiking in Pucon. My favorite part of the trip was running a summer camp for elementary aged children in Valparaiso. We got to totally immerse ourselves in Chilean culture, learn about some of the issues in early education and connect with our campers and their families.
Zach Schaeffer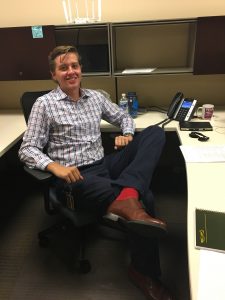 Why did you decide to spend the summer in DC?
I spent last summer in D.C. and had a great time. After working for the Federal government last year, I thought Penn Hill Group would be a great place to explore the "other side" of D.C., that is the private sector firms that push our government to pass good legislation. I am very excited to see this process in action.
What do you hope to do or learn during this internship?
During my time here, I hope to gain a firmer grasp on current education policy in the United States. Education is not a field I am entirely well-versed in, so I know I have a lot to learn from Penn Hill Group. It should be very interesting to work with clients, understand their goals and learn how Penn Hill helps them achieve these goals and produce results.
What interests you most about education?
Studying economics has exposed me to a few big issues regarding socioeconomic status and education. Of these issues, the one that stands out to me is inequality in higher educational attainment. There are groups that are significantly less likely than others to attain higher education, and I am interested in learning about what is being done on a legislative level to alleviate the obstacles that many people face in achieving higher education.
What are some of your future goals?
After college, I hope to have a career that allows me to use what I have learned in the classroom, as well as what I have learned through work experience, including what I will learn here at Penn Hill Group. Whatever I end up doing, I want it to not only be self-serving but to also have a positive impact on society, even if that impact is a small one. In the very long term, I want to open a charter fishing business somewhere on the east coast, where I can retire in a quiet beach town.
What's something exciting you've recently gotten to do?
Over winter break this past school year, I went with three of my very good friends to Killington, Vermont to snowboard. The road trip was a great time, and obviously being on the mountain was even better (although one day was so warm that we could ride in t-shirts). We were holed up in a small condo when we were not on the slopes, so it was definitely a great bonding experience and adventure. We are already talking about our plans for next winter break!