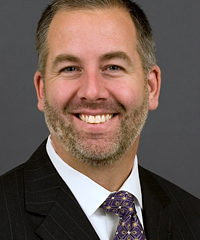 February 12, 2015 — Penn Hill Group is pleased to announce that Alex Nock has joined Danica Petroshius, D'Arcy Philps and Vic Klatt as a part of the firm's bipartisan ownership team.
Nock has served as Executive Vice President at Penn Hill Group since its opening in 2011. His experience and success in serving clients and advancing policy ideas made this an obvious next step for Penn Hill Group. The firm continues to grow and expand in part due to Nock's work on behalf of numerous clients.
Penn Hill Group, Washington's premier bipartisan education policy firm, has unmatched experience working on both sides of the aisle as senior Administration officials, congressional committee staffers, and high-level advisers to senators and members of Congress.
Nock brings more than 20 years of experience in federal education, disability, labor and health policy to Penn Hill Group. During his time in Washington, DC, Nock has been a part of every major piece of federal education and disability policy legislation.
Prior to his position with Penn Hill Group, Nock served as the Democratic deputy staff director for the U.S. House Committee on Education and Labor.
Nock led numerous reauthorizations while working on Capitol Hill, including the Individuals with Disabilities Education Act, the Workforce Investment Act, the Higher Education Act, and the Head Start Act. He was one of the lead staff members responsible for the No Child Left Behind Act. Nock has also played key roles in the Student Aid and Fiscal Responsibility Act, the Patient Protection and Affordable Care Act, and the Edward M. Kennedy Serve America Act.