Meet Penn Hill Group's Summer interns, Ailen Salazar and Alex Davis. Both are rising seniors at Cornell University; Ailen is pursuing a double major in Spanish and Sociology and Alex is majoring in Government. See our interviews with Ailen and Alex below to learn more about them and all that they bring to the Penn Hill Group team. Welcome, Ailen and Alex!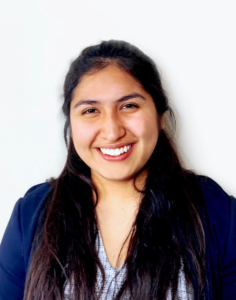 Why did you decide to spend a semester in DC?
The main reason I came to DC this semester was due to my passion for immigrant issues. I wanted to be present for the Supreme Court ruling on the DACA case and form part of the community organizing. Also, I wanted to spend one of my semesters studying abroad, and Cornell in Washington would allow me to do it all. Live, learn, and intern.
What do you hope to do or learn during this internship?
I am eager to learn more about education policy in general. As a Spanish and Sociology major, I have taken very few classes related to government and policymaking. Through my DC program, I will be writing a policy report where my focus will be on an education topic. I am excited to learn how to use the knowledge I gain throughout my internship to write more thoughtful policy recommendations. My future career also requires me to become more informed on how to form policies and understand lobbying, which is the work Penn Hill Group is doing. I believe it's an essential skill to be able to effectively communicate the community needs in order for them to be met. I've learned a couple of things already seeing some team members do training with our clients. I also hope to do some runs and hearing at the Department of Education and other government departments.
What interests you most about education?
Education, I believe, is one of the few things at a young age we own. As an immigrant, the knowledge I have gained through my education cannot be taken away. We are continuously learning and unlearning concepts, and education itself is constantly evolving just like us. There is a lot to learn, and I see education as a powerful tool to allow people to change systems. The educational system interests me the most because education looks different everywhere in the world, and we have more to add and eliminate just here in this country in order to be able to serve millions of students.
What are some of your future goals?
As for my near future, I plan to pursue a career in management/strategy consulting within the education sector. Due to the lack of representation of the Latinx community in the business world, I want to bring my unique perspective and experiences in hopes of including a diverse voice in the conversations that affect students from marginalized groups, like myself. I also want to encourage more people of color to see themselves being able to pursue a similar career.
My long-term goal is to become a founder of a nonprofit organization that supports students from historically marginalized backgrounds to achieve their goals. As a first-generation Latina undocumented college student, I benefited from numerous resources, programs, and educational systems that have allowed me to gain the skills and knowledge I have today. With everything that I have learned over time, I want to continue to pay it forward because every child should have the opportunity to fulfill their aspirations regardless of their identity.
Why did you decide to work in D.C?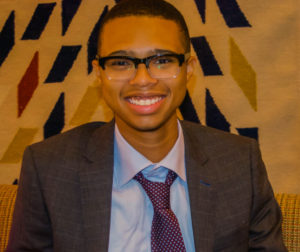 As both a Washington D.C. native and a Government major, there is no better place for me to spend my summer than here. I yearned for hands-on experience with the policy process and a different outlook on Washington than I have grown up with. Due to the nature of my major, I spend a lot of time speaking about D.C., the people in it, and the actions that they carry out. Having gone through three years of school, and amassed a considerable amount of knowledge concerning political theories used to explain the inner-workings of Washington's political scene, I wanted an experience in which I could evaluate those theories in a practical context, far away from the classroom. For that, Washington is the perfect stage.
What do you hope to learn during this internship?
I believe that I am working in DC at an incredibly unique time. The COVID-19 pandemic continues to completely take over every aspect of life. One of the places where this is most true is in our political system. Most of the political activity occurring right now is either directly, or indirectly related to the pandemic. With that said, during the course of this internship, I hope to gain a first-hand perspective on how our government machine operates in crisis. Aside from this, I hope to build on my existing research and communication skills.
What interests you most about education?
What interests me most about education is that it seems many of America's problems stem from our education system. As is noticeable in the COVID-19 era, I believe there are still many gaps in access to quality education and access to resources to meaningfully apply the knowledge that education supplies. These issues, exacerbated by the pandemic, go on to affect many aspects of American life from racial components to income levels. In addition to gaining a deeper understanding of how education affects all these various areas, I am just generally interested in how broad the word education is. Education can mean K-12 classrooms, but the word also describes an endless list of postsecondary options and overlaps with workforce initiatives. Working in education provides a wealth of avenues to help affect positive change in the world, which is what I strive to do.
What are some of your future goals?
In the future, I plan to continue advocacy work, whether that be working with interests groups to develop policy that will affect change, or guiding those interests groups through the policy process. In terms of personal goals, I want to release a book of poetry some day as well as travel to at least five countries on each continent.
What is something exciting you have gotten to do recently?
When my college campus closed down in March, I began to reflect on how I would meaningfully fill my time in quarantine. I realized that in my study of history both in high school and now in college, there has been an intense focus on political and economic history, but that the social aspect has oft been left out. Upon this realization I set out to acquaint myself with the history of American culture through primary sources, mostly through literature, film, and music. Since quarantine started I have read books from some of America's greatest writers like Hemingway and Fitzgerald, I have watched films spanning a plethora of time periods from directors such as Orson Welles and Christopher Nolan, and explored the music of some of America's most memorable voices in the records of Nancy Sinatra and Ella Fitzgerald.