Meet Penn Hill Group's Fall intern, Serena Uy. Serena is a recent graduate from New York University Shanghai with a degree in Global China Studies. See our interview with Serena below to learn more about them and all that they bring to our office. Welcome, Serena!
Why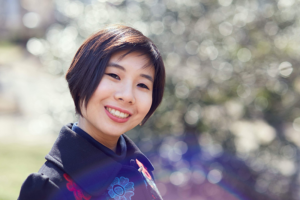 did you decide to spend a semester in D.C.?
I have always wanted to live in D.C. but never had the opportunity until after graduation. Now that I am here, I can say with complete certainty that D.C. is one of my favorite cities. I should also add that D.C. has a plethora of museums, my personal favorite being the National Postal Museum. I hope to visit all the museums in D.C. including revisiting my favorites.
 What do you hope to do or learn during this internship?
I have been interested in education policy issues for quite sometime but never worked in that space (my focus was on higher education). As such, I hope to gain a holistic understanding of the many issues in education from K-12, to higher education, and many more. I look forward to contributing effectively at Penn Hill and continuously learning on the job.
What interests you most about education?
The issues relating to students' ability to access quality education interest me the most. I believe that every individual deserves access to quality education but this has not always been the case. There are numerous issues related to education inequity and I aim to achieve a better understanding of these issues and find ways to tackle them effectively.
What are some of your future goals?
I aim to continue working within the education policy/education area and advocate for policies to bridge education inequity. I hope to contribute in some way to implementing solutions to deal with the burgeoning student loan crisis (be it through advocating for policies or working directly to tackle the issue) and increase accessibility to quality education.
What's something exciting you've recently gotten to do?
I completed my senior capstone a couple months (now it feels like many years have passed) on plastic surgery in the Chinese market, specifically focusing on social media applications dedicated to plastic surgery such as SoYoung. I analyzed the openness users showcased on these applications (in the form of detailed entries on their respective surgeries) and the societal, cultural implications. I also researched how these social media applications have become very successful in the Chinese market specifically as a market place for plastic surgery. I would say that completing this capstone involved numerous revisions and back and forth discussions with my adviser but overall, I am glad I did it and completed my capstone.