Meet Penn Hill Group's summer interns, Alex Davis and Soraya Zrikem. Alex is a junior at Cornell University's Department of Government and Soraya is a rising Sophomore at the University of Michigan. See our interviews with Alex and Soraya below to learn more about them and all that they bring to our office. Welcome, Alex and Soraya!
Why did you decide to spend a summer in D.C?
As both a Washington D.C. native and a Government major, there is no better place for me to spend my summer than here. I yearned for hands-on experience with the policy process and a different outlook on Washington than I have grown up with. Due to the nature of my major, I spend a lot of time talking about D.C., the people in it, and the actions that they carry out. Having gone through two years of school, and amassed a considerable amount of knowledge concerning political theories used to explain the inner-workings of Washington's political scene, I wanted an experience in which I could evaluate those theories in a practical context, far away from my classroom. For that, Washington is the perfect stage.
What do you hope to learn during this internship?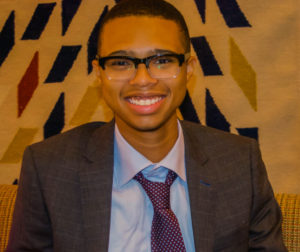 While at Penn Hill, I hope to take part in the consulting process. I am excited to learn about how to best serve a client's interests in the most timely manner possible. I am also excited to bolster my research skills, learn to efficiently carry out important office tasks such as memo writing and expand upon my rudimentary understanding of the policy process
What interests you most about education?
Former Cornell President Hunter Rawlings III once wrote, "Genuine education is not a commodity, it is the awakening of a human being." Education, to me, is a ticket to an entirely new world where suddenly anything becomes possible. What interests me is that this awakening of which Professor Rawlings speaks is not accessible to everyone. I came to Penn Hill with the goal to gain a deeper understanding as to why that is, and how to properly write and pitch policies so that everyone has equal access to a good education.
What are some of your future goals?
In the future, I plan to continue advocacy work, whether that be working with interests groups to develop policy that will affect change, or guiding those interests groups through the policy process. I am generally interested in any line of work that will allow me to serve as a resource in helping to make peoples voices' heard and seriously considered.
What's something exciting you've recently gotten to do?
I spent ten days of my winter break traveling to Israel and the Palestinian Territories with a group of students from my college.  An on-campus organization arranged for us to go and talk to an array of stakeholders in the Israeli-Palestinian conflict, as well as experience both Israeli and Palestinian Culture. Along the way we had intense and emotional discussion which fostered a deeper understanding of a political landscape different from the United States, and a greater understanding of communities to which I do not belong.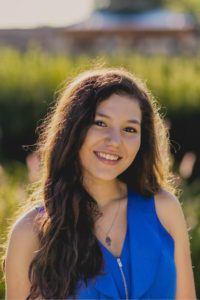 Why did you decide to spend a semester in D.C.?
As a participant of the Public Service Intern Program, I was able to learn about the array of opportunities located in Washington D.C. related to education policy. After spending two years working with students in schools, doing research on local and state education policy, and working with the University of Michigan to promote college access I was interested in. exploring education policy from a federal perspective. Luckily, my work with Penn Hill Group is offering this federal perspective with the additional bonus of looking at a wide array of policy issues from various points of view.
What do you hope to do or learn during this internship?
I am primarily looking forward to the opportunity to work on a diverse array of issues with experts in the field. Furthermore, I hope to learn more about how public and private organizations interact with the Federal government in order to create meaningful change. By the end of this internship I aspire to have a better understanding of how education policy is created and implemented.
What interests you most about education?
Today, there are many schools where education is failing to meet its title as "the great equalizer'. Whether at a district, State, Federal, or international level I am concerned about how educational opportunities are currently distributed and what changes can be made to change the lives of younger generations for the better. Additionally, I am interested in how pedagogical theory and research can be more influential in educational practices.
What are some of your future goals? 
In the future, I plan to enter the field of education in some form. While vague, I believe that no matter my position I plan to work towards diminishing the opportunity gap in the United States in some form.
What's something exciting you've recently gotten to do.
I spent last summer doing research for the University of Michigan on how to promote college access to middle and high school student in rural Michigan. Meanwhile, I interned for 826michigan and worked with students and parents on literacy workshops. In combination, these two positions allowed me to explore the theory's and policies that could help decrease the opportunity gap while also working towards doing this in my community.