Meet Violet Soliz, a recent graduate of Florida State University, who has joined Penn Hill Group as an intern for this fall/winter. Violet studied human rights and social work during her undergraduate career and has a degree in Bachelor of Arts. See our interview with Violet below to learn more about her and all that she brings to our office. Welcome, Violet!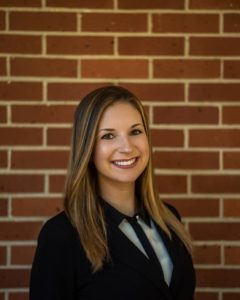 Why did you decide to start your career in D.C.?
I am originally from D.C. and am very excited to return after graduating from FSU! D.C. is the optimal place to begin my career because of my interests in advocacy and human rights. I love the fast-paced atmosphere of D.C. and how residents are ambitious towards their goals. It is great to be surrounded by people who bring different perspectives to the table because of their background and knowledge. The resources available in D.C. excite me for what I can accomplish in the future. While I do miss the warm sunny days of Florida, D.C. is my home.
What do you hope to do or learn during this internship?
I have always had an interest in public policy, particularly with education, so I am excited to engage myself with the members of Penn Hill Group. Education is a systemic issue and I hope to be able to learn more about the factors at play with the quality and implementation of education. I look forward to attending Congressional hearings and assisting with projects for clients that will help shape the future of education.
What interests you most about education?
I moved six times during my childhood because my father was in the Navy. Consequently, I attended three elementary schools, one middle school, and two high schools. Living in very different areas of our nation allowed me to experience first-hand how the quality and implementation of education affects what opportunities are available to students and the rate of student success after secondary education. I believe that the education students receive is a determining factor of life outcomes and that it is one of the most important roles for preparation to be a productive member of society.
What are some of your future goals?
I aspire to be an attorney who advocates for social justice and equality. Next Fall I will attend law school and I look forward to gaining an understanding of our nation's legal system so that I can be an active member of the progression of our country.
What's something exciting you've recently gotten to do?
Music is a huge part of my life and attending live concerts is one of my favorite things to do. I gain immense happiness from standing in the crowd listening to an artist I love and being surrounded by people who enjoy the music just as much as I do. I recently saw my favorite band for the third time, Nahko and Medicine for the People. Their music is a combination of styles, from reggae to rap to folk to rock, and their songs advocate for social justice. They are awe-inspiring, and I would love to be able to meet them one day and jam out to their music.