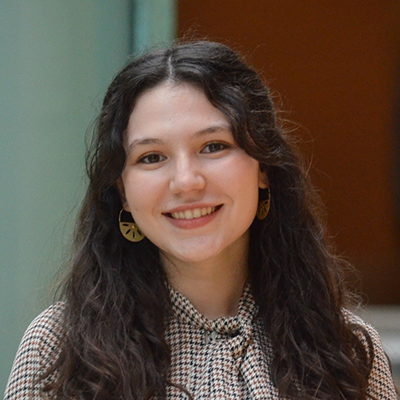 Associate
Soraya Zrikem provides project management for clients ranging from K-12 to higher education issues. Additionally, she conducts research and provides support with client communications. 
Prior to joining Penn Hill Group, Soraya worked as a College Access and Success Ambassador at the Center for Educational Outreach at the University of Michigan. She also interned for Penn Hill Group and 826Michigan, a national non-profit that provides literacy and tutoring support in the metro-Detroit area.
Soraya graduated from the University of Michigan where she received a Bachelor of Arts in Philosophy, Politics and Education (PPE) and English with Honors. She is the recipient of the Sidney Fine Teaching Award for her Honors thesis "Teaching in the Shadow of 9/11: The Creation of a 'Better-Formed Story' in the Classroom" and her teaching of a freshman seminar on this topic. Soraya is a classically trained dancer and conversationally fluent in French. In her free time, she enjoys traveling, reading a good book and spending quality time with family and friends. 
You can reach Soraya at szrikem@pennhillgroup.com.