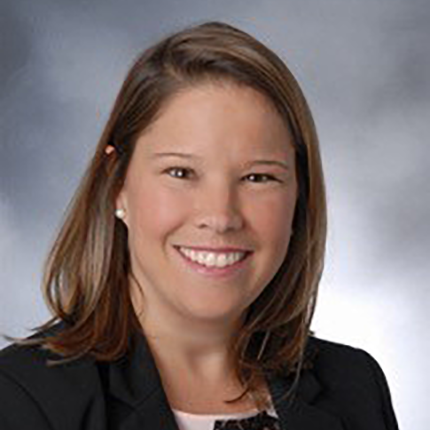 Senior Advisor
Jacki Ball has spent her entire career either in the classroom, on Capitol Hill or working for associations advocating on behalf of education and for our nation's youth. Whether she has been teaching, developing policy or advocating, Ball is always focused on building relationships and partnering with key decision makers, stakeholders and constituencies to improve education and outcomes for students and achieve desired results for the organization she represents. She has held key staff roles in the U.S. Senate and House of Representatives and led policy and advocacy efforts at National PTA, the National Association of Secondary School Principals (NASSP) and Reading is Fundamental (RIF). As a former educator, Ball keeps what is best for kids at the heart and forefront of her work every day. 
She started her career as an educator at Fairfax High School (VA), where she taught history and government for over nine years. Ball served as a legislative aide for Senator Jim Webb (VA), working extensively on the Post 9/11 Veterans Educational Assistance Act, and was also a key staff member for the whip team on the House Committee on Agriculture to secure passage of the 2007 Farm Bill. 
Ball is President of Knowledge Alliance, a nonpartisan, nonprofit membership association that is the leading advocate for education research and innovation in Washington, D.C. In this role, Ball leads efforts to ensure key Federal education legislation includes research and evidence based data, statistics, and evaluation programs. Additionally, she works tirelessly to secure appropriations that drive the continued growth of an evidence base for Federal education programs to foster improved outcomes for all students and spur innovation. 
As Director of Government Affairs at National PTA, Ball was instrumental in the inclusion of key family engagement provisions in the Every Student Succeeds Act (ESSA), including the Statewide Family Engagement Centers (SFEC) program. She helped lead efforts to secure appropriations for the program, which had not been funded for eight years, ultimately resurrecting the only standalone Federal family engagement in education program. Ball also enhanced the association's organizational relationships and partnerships and positioned PTA as a critical voice on education and child well-being issues on Capitol Hill. 
At the National Association of Secondary School Principals (NASSP), she managed the association's grassroots advocacy to elevate the influence of school principals on key issues such as literacy, professional development, special education and appropriations. She also developed policy positions and represented NASSP within numerous coalitions to advance the association's policy agenda. 
During her tenure at Reading is Fundamental (RIF), Ball worked on early learning and childhood issues, literacy and related appropriations. Additionally, she developed and implemented an outreach strategy to American Indian communities and organizations as part of the association's Multicultural Campaign Initiative. 
Jacki serves as an elected officer for the Women in Government Relations (WGR) Board of Directors and is an active member in the Education Task Force. She has a bachelor's degree in political science from Wake Forest University and a master's degree in exercise and sport sciences from the University of Florida.  
You can reach Jacki at jball@pennhillgroup.com