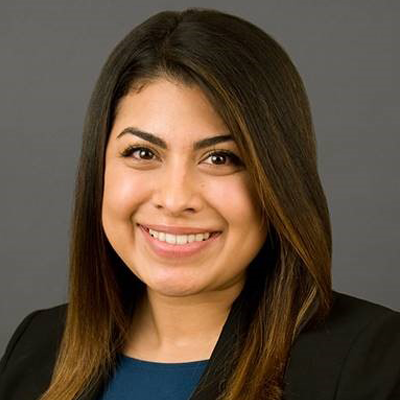 Director
Aissa brings extensive public policy knowledge, advocacy, organizing and coalition-building experience to Penn Hill Group. She has worked with organizations at the Federal and State levels to develop, strengthen and implement policy and advocacy strategies.
Prior to joining Penn Hill Group, Aissa led the outreach and strategy efforts for the Consumer Financial Protection Bureau's (CFPB) Office for Students and Young Consumers where she built out and successfully executed the Office's first State-based outreach program focused on consumer finance and student lending issues in higher education.
Before her time at CFPB, Aissa served as a policy advisor for Senator Patty Murray (D-WA) on the U.S. Senate Health, Education, Labor and Pensions (HELP) Committee where she played a key role in drafting and negotiating the Every Student Succeeds Act. As policy advisor, Aissa was also responsible for managing a portfolio of policy issues related to K-12 and higher education policy, as well as national service and other related issues.
Her time on the HELP Committee began under then Chairman Tom Harkin (D-IA) where she served as Legislative Aide and helped draft the Chairman's Higher Education and Affordability Act of 2015, as well as coordinated a series of bipartisan hearings related to the reauthorization of the Higher Education Act. Before her time on the Committee, Aissa served as a staff assistant for Senator Barbara Boxer (D-CA).
Aissa launched her career in public service as a higher education advocate in her home State of California by leading the California State Student Association, advocating on behalf of the over 400,000 students across the California State University System and testifying before the California legislature on issues related to higher education access and affordability.
Aissa holds a bachelor's degree in Political Science and American Studies from the California State University, Fullerton.
You can reach Aissa at acanchola@pennhillgroup.com.